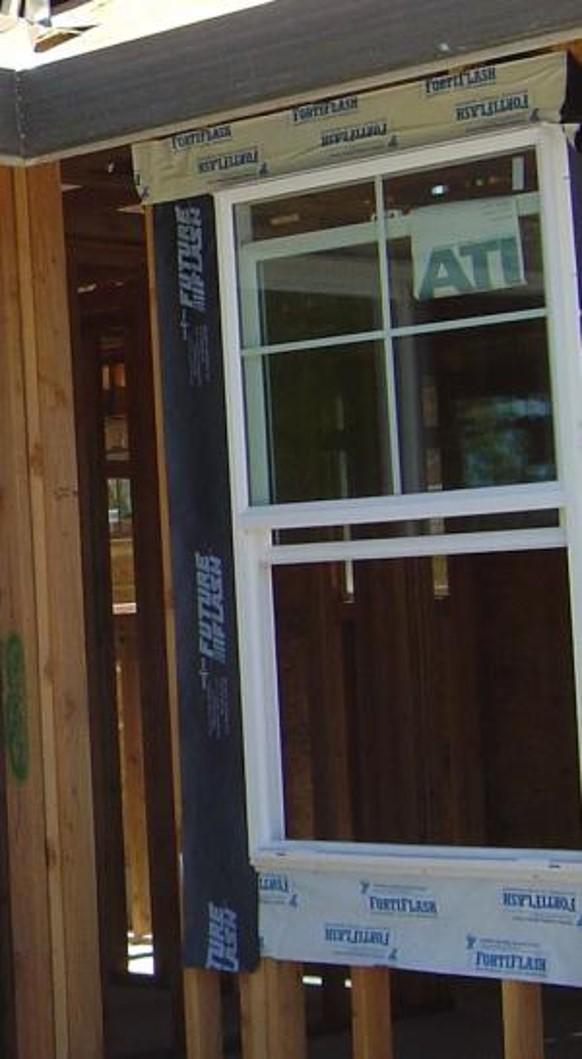 Building Basics
Windows and Doors are Installed: Fully Flashed Window and Door Openings
What?
Windows and doors disrupt a wall's water protection layer and present spots that are vulnerable to leakage. Properly installed flashing is crucial to stop water intrusion around doors and windows.
Why?
Window and door water barriers help drain water away from all the openings in the new home's wall system and are part of a comprehensive set of measures that minimize the risk of water damage.
How?
Apply properly lapped flashing around window and door openings to direct water out of—not into—the wall cavity.
Apply rigid, flexible, or fluid-applied pan flashing at sills
Put in window or door
Apply side flashing that reaches over the pan flashing
Install top flashing that reaches over the side flashing
Correctly integrate all flashing with the drainage plane layer (which could be housewrap, taped weather-resistant sheathing, a liquid-applied coating, or another approved material).