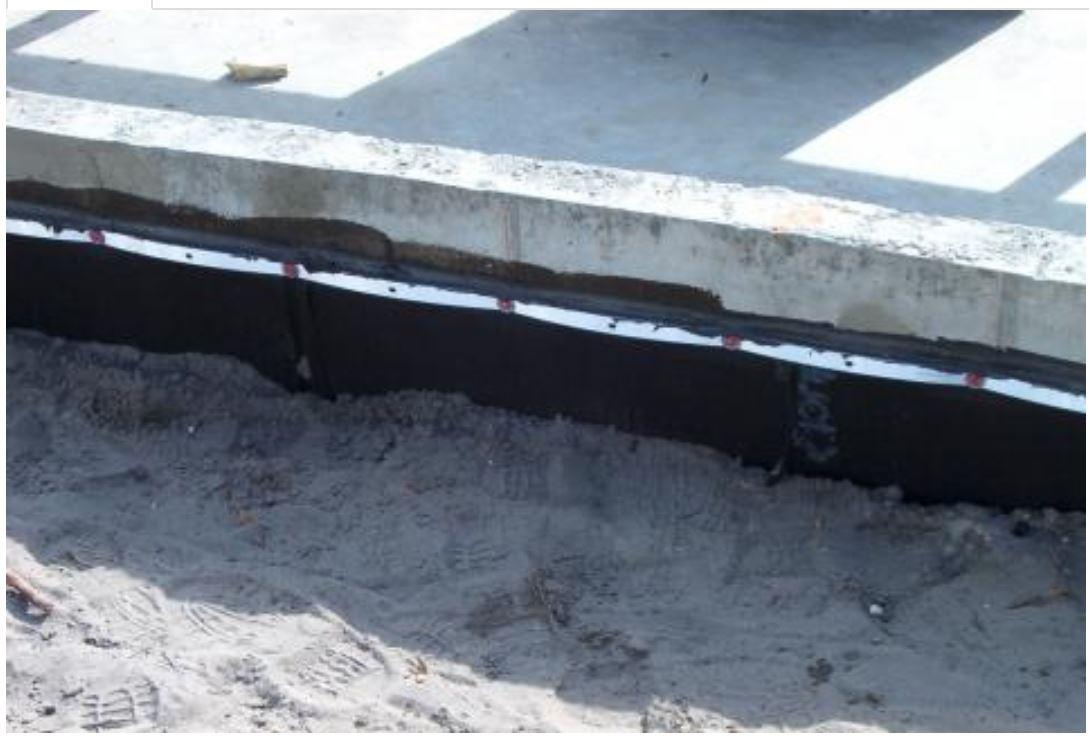 Concrete
Water-Resistant Material
What?
Porous concrete foundations need to be treated in order to avoid water seepage into the home. Insulate the new home's basement to improve the overall thermal performance and offer more dry, usable conditioned space for inhabitants and for HVAC equipment.
Why?
While insulation levels below grade do not need to be as high as those of above-grade walls, insulating basements is crucial for reaching the energy and comfort goals of high-performance homes.
How?
Install insulation systems in compliance with all applicable code and program requirements and manufacturer specifications.
Verify insulation is installed properly and other systems (like drainage systems, combustion appliances, etc.) are operating safely.
Verify surface slopes away from foundation. Ensure good vertical drainage along foundation wall by backfilling with free-draining soil or by installing geotextile drainage mat on exterior of foundation wall. Certify good horizontal drainage with exterior footing drain pipe—especially important in cold climates where there are concerns associated with frost.
Consider using exterior rigid insulation, insulated concrete forms (ICFs), or prefabricated panels; if these are impractical, consider interior insulation systems.
Before insulating the basement, be sure to evaluate these critical matters:
Site/home drainage and water management
Combustion and appliance safety
Radon and carbon monoxide safety
Insect/pest considerations