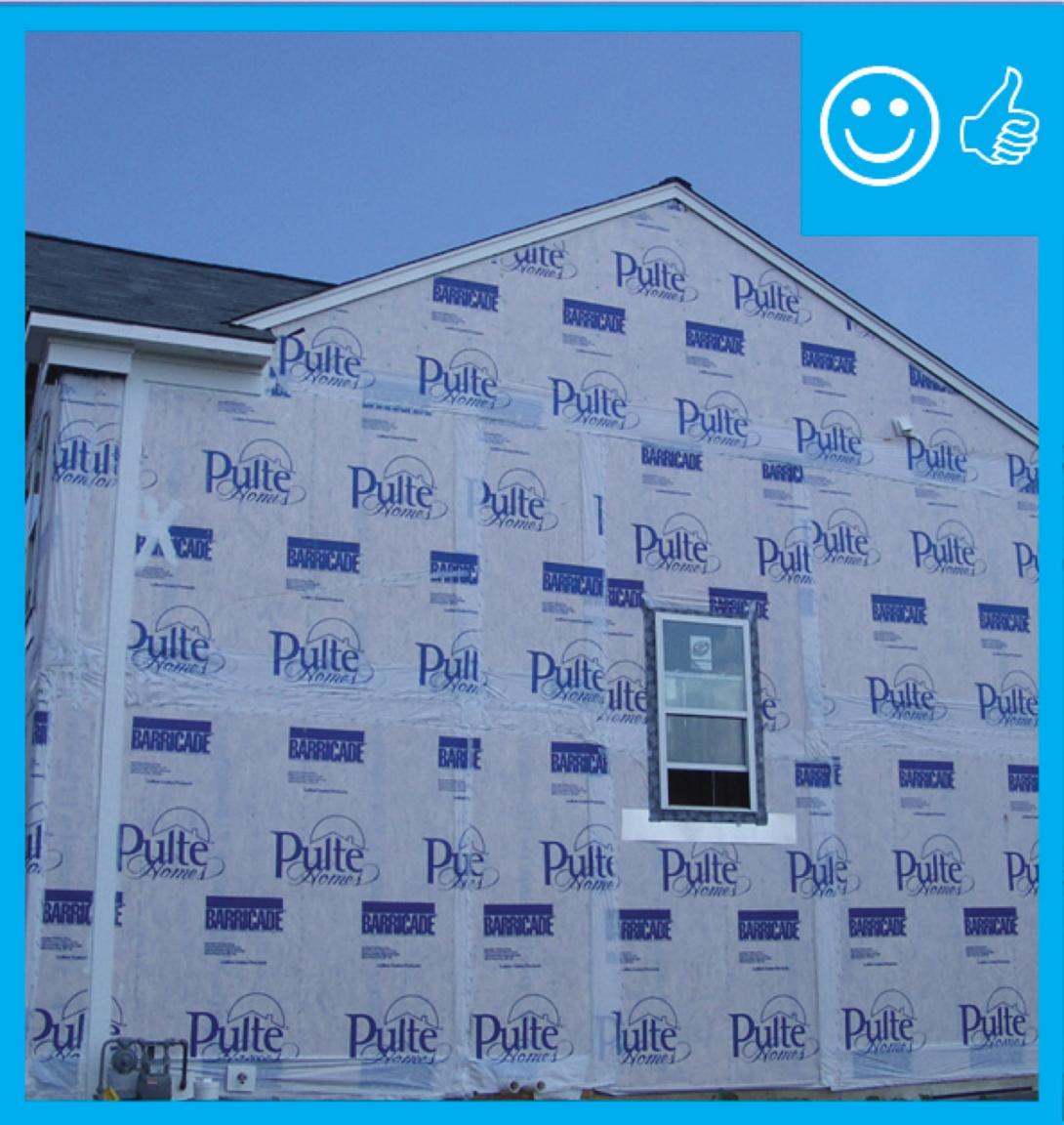 Exterior Finish
Water Managed Walls
What?
Most exterior wall cladding systems leak at some point because of wind pressure and capillary action, which can drive rainwater through the many cracks, joints, and small gaps. With typical residential siding systems, it is almost impossible to seal all these holes.
Why?
A wall water barrier prevents moisture penetration that gets past the siding and safely drains it down and away from the wall.
How?
To be effective, the drainage plane should be designed and installed to channel water away from the home. 
Install housewrap on the walls behind the exterior cladding to prevent water from getting into the wall cavities.
Lap this layer over flashing installed around doors, windows, and wall penetrations and any flashing installed at the top or base of walls. 
Tape seams in housewrap and rigid foam insulation so that it adheres uniformly to the substrate without peeling or open "fish mouths".
Install an additional bond-break drainage plane layer behind stucco and non-structural masonry wall cladding assemblies. 
Potential monolithic weather-resistant barrier materials include housewrap that is sealed or taped at all joints; rigid foam insulation or other sheathing materials with a weather-resistant coating if all joints are fully taped; building paper or building felt installed with shingle-style laps; liquid-applied coatings; or other water-resistive barrier materials recognized by the ICC-ES or another accredited agency.