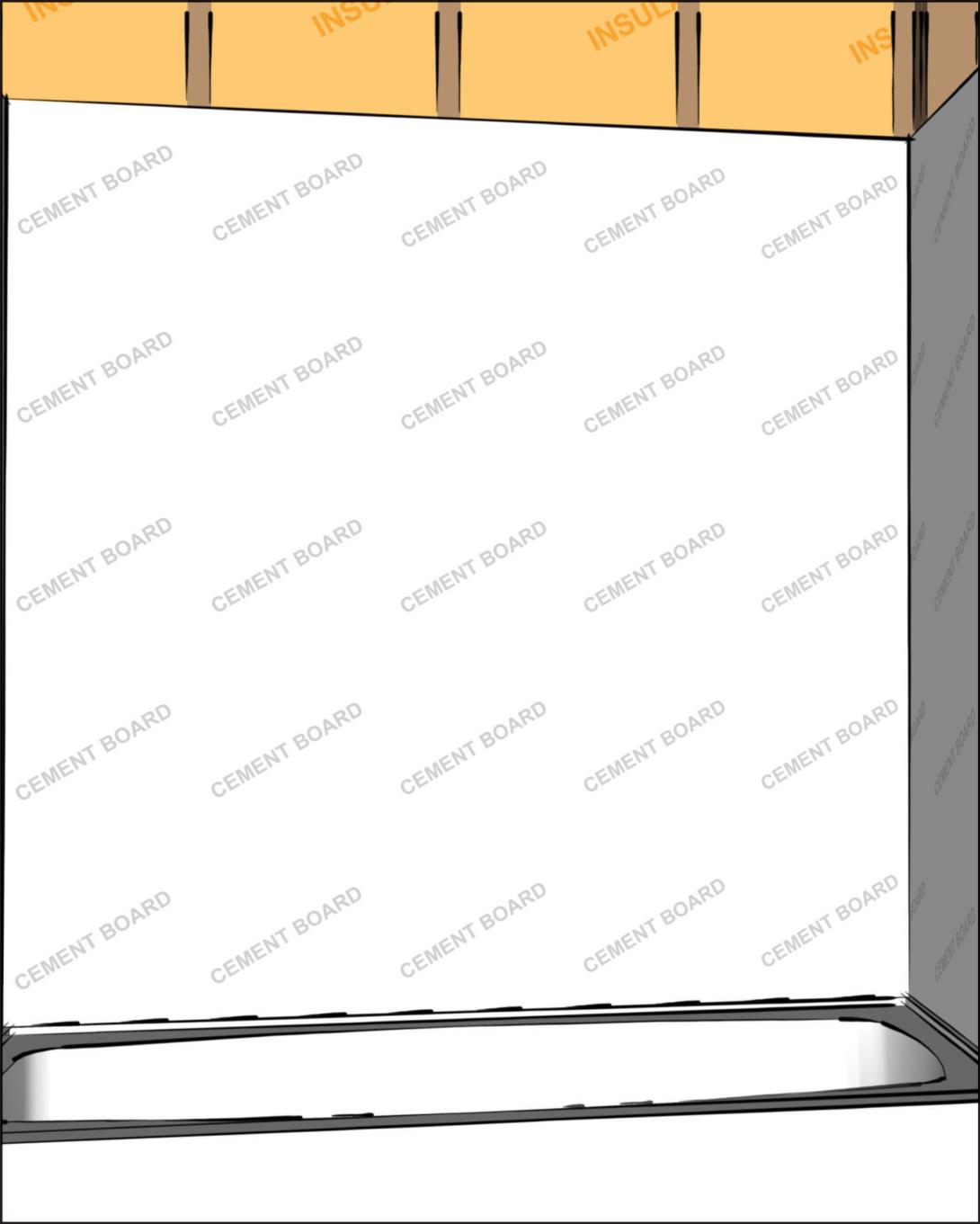 Exterior Finish
Tubs: Cement Board Behind Tile and Panel Tub and Shower Enclosures
What?
Interior moisture management is pivotal for a home. Wet areas where water is intentionally brought into the home, such as bathrooms and kitchens, make moisture management more complicated. With walls behind tub and shower enclosures made of tile or panel assemblies with caulked joints, special protection is needed, so install cement board or an equivalent moisture-resistant backing material.
Why?
As with water seeping in from outside, unmanaged water inside the home can lead to many problems including mold, mildew, air quality issues, and even structural damage. This step is necessary for an effective and complete interior moisture management system.
How?
Confirm that the wall frames and cement boards are plumb to ensure that the ceramic tile will install correctly.
If the tub or shower is on an exterior wall, make sure that any piping or wiring penetrations through the walls behind the tub and enclosure are tightly air-sealed and that the wall cavities are properly insulated. These items need to be done before installing cement board or equivalent. 
Measure the area for application.
Using a circular saw fitted with an abrasive blade or a hand tool specific to the job and fitted with a carbide tip