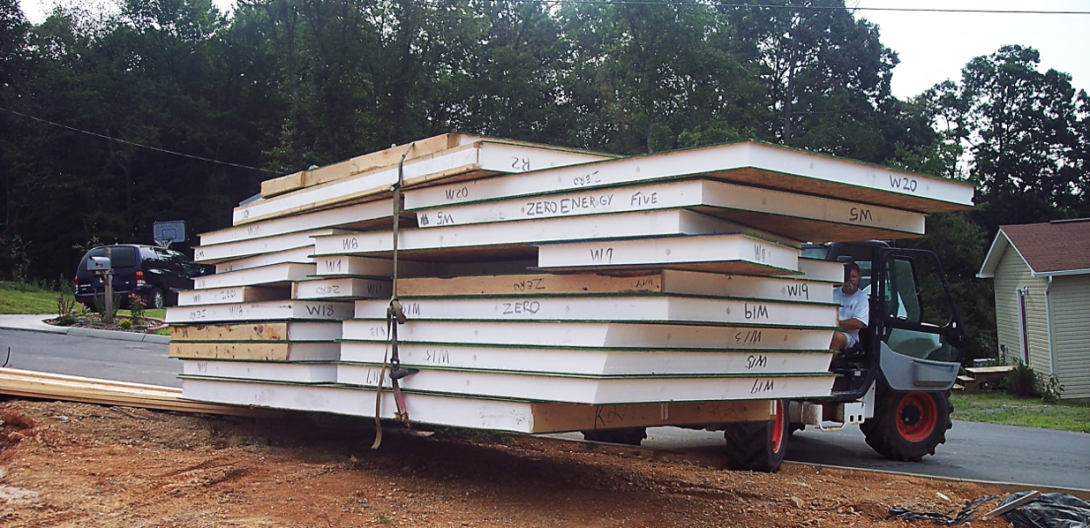 Insulation
SIPs
What?
Structural insulated panels (SIPs) are prefabricated insulated structural elements for use in building walls, ceilings, floors, and roofs. They consist of foam board insulation sandwiched between two sheets of oriented strand board (OSB). SIPs provide superior and uniform insulation compared to more traditional construction methods (stud or "stick frame"). 
Why?
SIPs offer energy savings of 12% to 14%. They are also extremely strong for their weight. When installed properly, SIPs also result in a more airtight dwelling, which makes a house energy efficient, quieter, and more comfortable. For an experienced builder, a SIPs home goes up much more quickly than other homes, which saves time and money without compromising quality. These savings can help offset their higher cost. 
How?
A SIP typically consists of 4- to 8-inch-thick foam board insulation sandwiched between two sheets of OSB or other structural facing materials. Some SIPs panels are as large as 8 by 24 feet and require a crane to erect. SIPs are made in a factory and shipped to job sites; builders then connect them together to construct a house. Because a SIPs structure is so airtight, it may require controlled fresh-air ventilation for safety, health, and performance, and to meet many building codes.