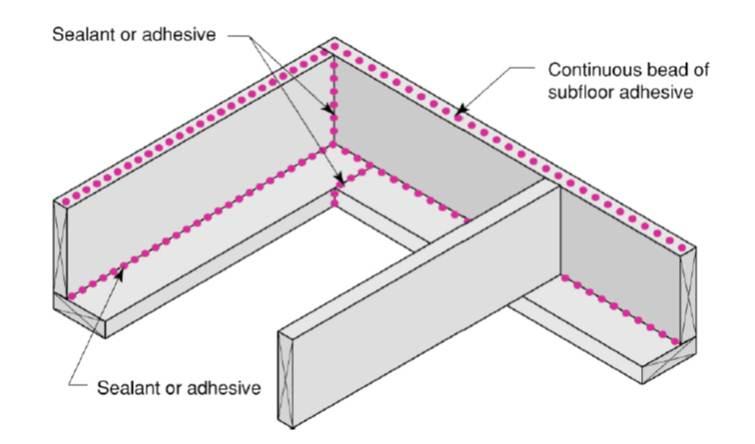 Building Basics
Sill Plates are Installed: Sealing Rim Joists
What?
After the installation of sill plates and before drywall installation, comprehensive draft protection in a new home includes installing and sealing rim joists.
Why?
Poorly sealed homes are less comfortable and cost more to maintain because they open the house to drafts, cold spots, moisture, and insects. Draft protection and air-sealing minimizes air flow that can otherwise hinder a high-performance insulation system, so being meticulous here means less wasted energy along with enhanced comfort, health, and durability.
How?
Install rim joists by putting rim board on the sill plate and creating a band around the perimeter of the floor system, matching the full depth of the joists.
Seal any seams between the sill plate and the rim joist with caulk.
Spray-foam the entire sill plate-rim joist area for further insulation.
Seal the hole where the anchor bolt comes through the sill plate with caulk.