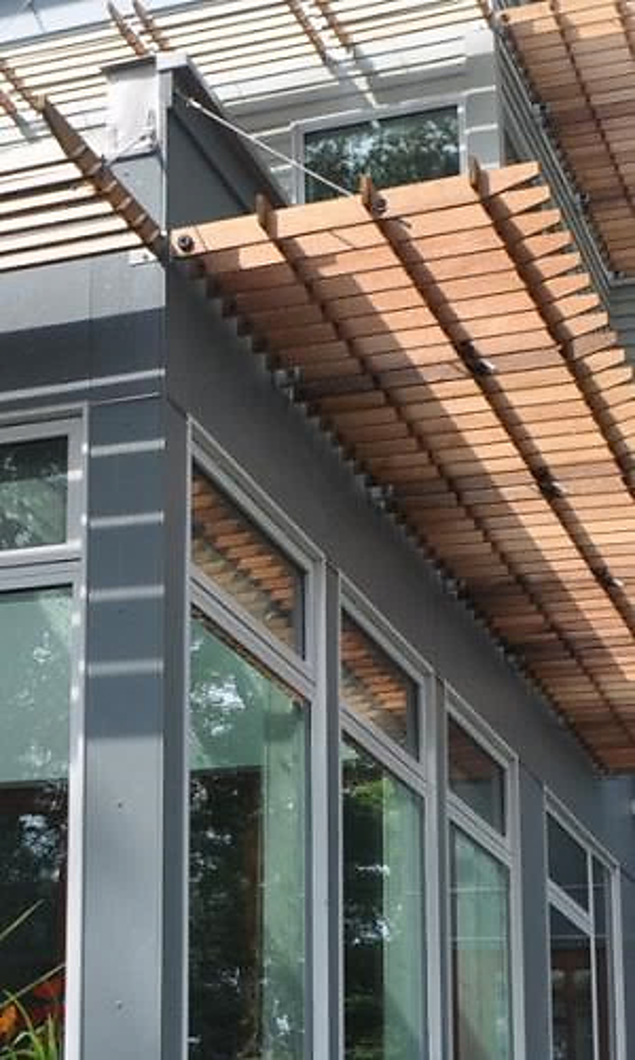 Framing and Windows
Natural Light and Daylighting
What?
Natural-daylight homes optimize window and skylight placement to harvest natural light in the home. This warms and brightens interiors while reducing energy usage for artificial lighting. 
Why?
Utilizing natural light can help a home save energy by reducing reliance on artificial lighting. 
Strategic design of windows and skylights also can reduce heating and cooling costs by enabling or preventing solar gain. 
How?
Careful placement of windows allows sunlight to provide free lighting while protecting from glare and overheating. 
Windows on the north and south side let in natural light, and it is easy to control glare and heat on these facades. Controlling heat and glare is trickier on east- and west-facing windows. 
Overhangs, fixed shades, louvers, and screens can help control unwanted glare and heat. Coatings such as "low-e" films also can help control solar heat gain. 
Solar tubes and skylights can help bring daylight into rooms, even interior spaces with no windows.