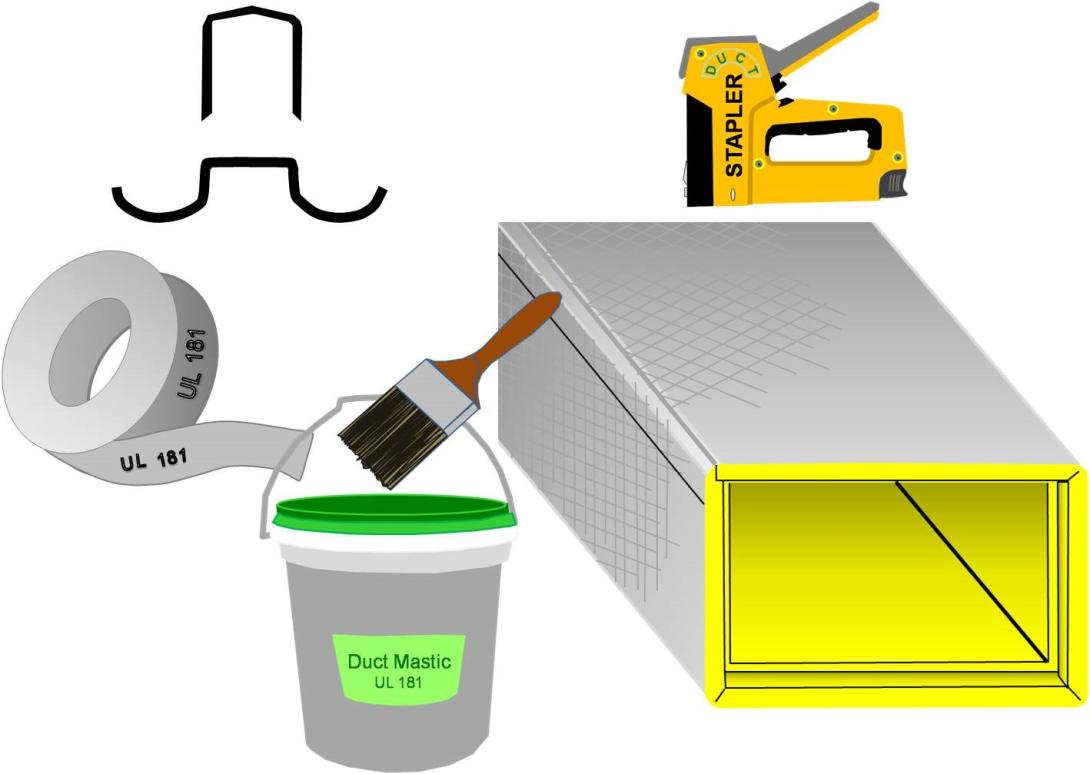 HVAC
HVAC Fiber Board Ducts
What?
Fiber board ducts are fabricated from flat sheets of fiberglass. Fiber board ducting can be used for heating and cooling ducts in HVAC systems; however, it is not recommended for ventilation ducts, especially in humid climates. 
Why?
As a duct material, fiber board has several advantages. It is inherently insulating, with an R-value of 4.3 per inch. The material is also airtight. Fiber board is relatively inexpensive and easy to work with; however, the overall performance (air tightness) of the system depends on proper fabrication and joining of the sections. 
How?
HVAC contractors typically purchase duct board sheets by the carton (and fabricate the ducts themselves in the shop or on site. Sections are assembled by matching factory or field-cut shiplapped male and female ends. The shiplapping ensures close-fitting, smooth joints when duct sections are joined together.