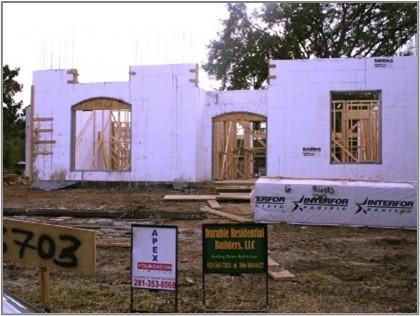 Building Basics
Engineer Works on Plans: Design to Improve Energy Efficiency, Durability, and IAQ
What?
There are several factors for an engineer to consider when following an architect's plans for a new home that can boost energy efficiency, durability, and indoor air quality.
Why?
Every Btu of heat gained in the summer or lost in the winter represents an energy cost. Thoroughly insulating floors, walls, and ceilings can help save up to 10% on total annual energy expenses. 

Homeowners can save 20%–40% of energy costs (compared to choosing a traditional A/C unit) by opting for the best energy-efficient model. 

A tankless water heater uses roughly 30%–50% less energy than traditional ones.

Lighting accounts for around 15% of the average home's electricity use; using LED lighting saves about $225 in energy costs per year. Timers and dimmers can boost those savings.

The Insulating Concrete Form Association (ICFA) says that homes built with Structural Insulated Panels (SIPs) can help homeowners save hundreds of dollars each year on energy bills.
 
How?
The building envelope must be an effective barrier. Seal the new home properly with a higher-grade insulation to encounter much fewer air leaks and "drafts," alleviate the HVAC system, and improve indoor air quality. 

Plan for and install an energy-efficient water heater.

Arrange building fenestration for proficient daylighting—while keeping glare and unwanted solar heating controlled. Install skylights on the top floor if the home will benefit from them.

Choose ENERGY STAR-certified lighting and light bulbs (LED).

Maximize savings and efficiency by selecting energy-efficient heating and cooling systems.

Consider SIPs and ICFs in the foundation for improved durability and resistance to severe weather, wildfires, and pests.

Make sure these items are accounted for in the building plans and can be carried out realistically.