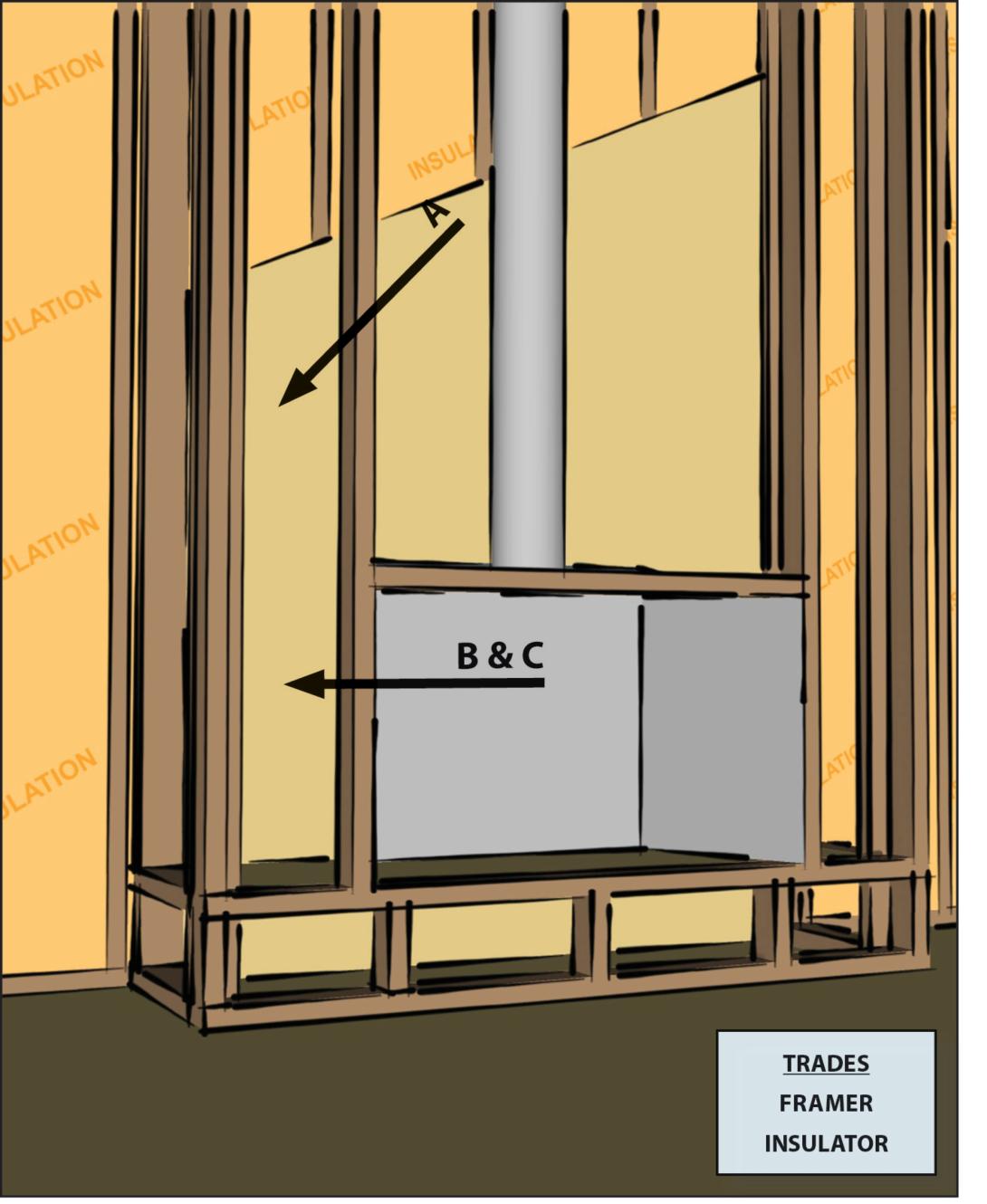 Framing and Windows
Draftstopping & Fireblocking Walls behind Fireplaces
What?
The walls behind fireplaces on exterior walls should be covered with a fire-proof rigid air barrier to create a continuous thermal barrier and protect against the fire hazard. This material may consist of drywall, rigid insulation, lightweight steel or aluminum sheeting.
Why?
When a fireplace is installed on an exterior wall, it is important to install an air barrier behind it after installing insulation but before the fireplace is installed. However, the air barrier material behind fireplaces must be able to tolerate heat.
How?
The air barrier should be installed over the cavity insulation before the fireplace is installed. This liner should be bent at the corners of the enclosure, or a bead of adhesive should be used at seams. The liner should be taped to the enclosure opening on both the sides and at the top. Adequate clearance must also be provided between the chimney and firebox and the insulation and air barrier material, as required by local codes and the manufacturer's recommendations.