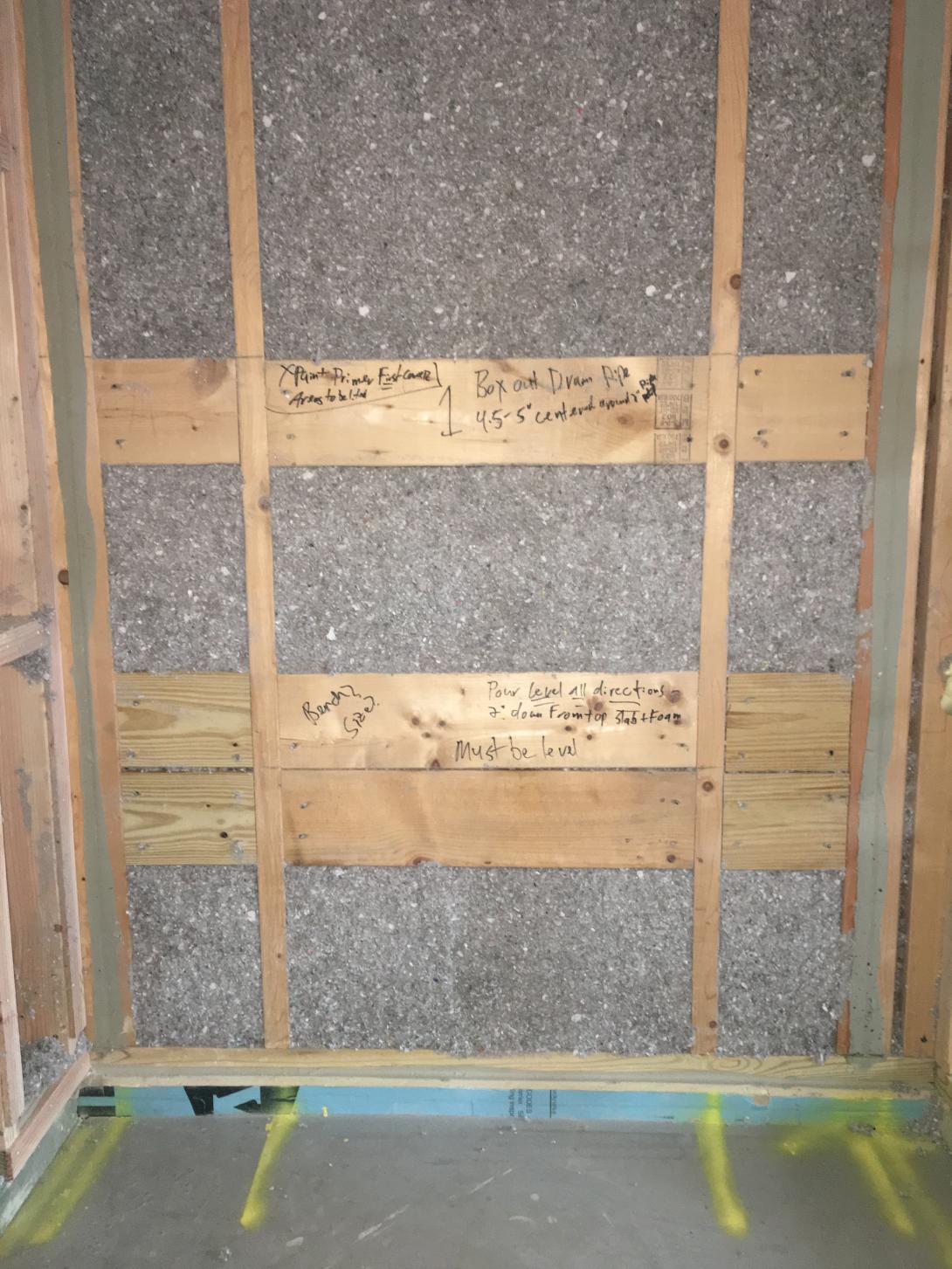 Framing and Windows
Draftstopping & Fireblocking Tub Enclosures
What?
When tubs and showers are installed on exterior walls, builders may forget to insulate and air seal the exterior wall behind the tub or shower surround. Neglecting to insulate and air seal here can result in significant heat loss and complains from homeowners about tubs, showers, and bathrooms that are always cold.
Why?
The insulation behind the tub or shower should be equivalent to the insulation in the rest of the exterior walls and should be covered with an air barrier of cement backer board, rigid foam insulation, or non-paper-faced drywall that is sealed at the edges and seams to provide a continuous air seal. Any type of insulation may be installed as long as it completely fills the void and will be in full contact with the air barrier.
How?
How to install a fully aligned air barrier on the walls behind showers and tubs:
Install exterior rigid foam sheathing. Fill entire wall cavity with insulation to the R-value required by local code or higher.
Install 2x4 blocking between the wall studs, if needed, to support the air barrier.
Cut cement board, fiber cement board, paperless gypsum board, Thermo-Ply, or other thin barrier material to size to cover area behind tub. Apply a thick bead of caulk to the surface of exposed studs, wood blocking, and bottom plate. Nail or screw the thin-profile air barrier material to the studs. Cement board should be coated with a fluid-applied waterproofing, or a water-resistive barrier must be applied behind it that allows drainage.
Use caulk or foam to seal seams and any holes made through the air barrier material.
Install the new tub.
Block holes around the tub drain with sheet goods and spray foam.
Finish the walls by installing fiberglass wall panels or tiling the surface.