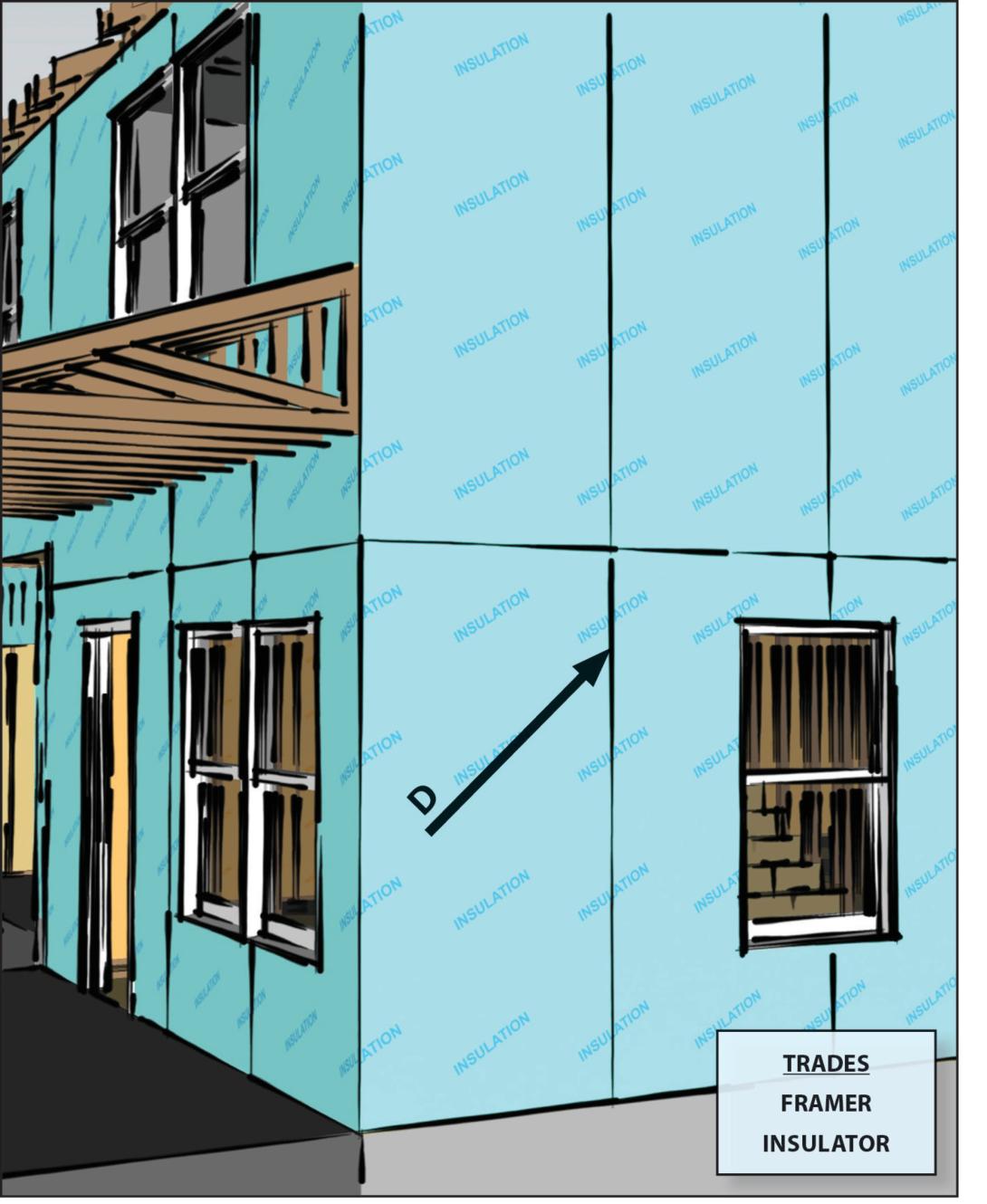 Exterior Finish
Continuous Rigid Insulation Sheathing and Siding
What?
In a new home, wood framing represents a large thermal hole since wood has about one-fourth the thermal resistance of most insulation materials. This issue can be addressed with a continuous thermal blanket of rigid foam installed on the exterior of the walls, either over the sheathing or in place of the wood sheathing.
Why?
Continuous rigid insulation is a construction solution that provides a thermally efficient building enclosure by minimizing thermal bridging, blocking heat transfer through the studs, reducing drafts, and minimizing the risk of moisture problems by shifting condensation temperatures outside of the framing cavity.
How?
Put in continuous rigid foam insulation or insulated siding to help reduce thermal bridging through walls.
Put in rigid foam over or in place of plywood, OSB, or other wall sheathing.
Make sure to install insulation over a water-resistant barrier. If rigid foam is rated for water resistance, no additional water-resistant barrier is required if seams in foam layer are sealed.
Seal all seams by applying compatible tape to clean, dry surfaces.
If walls are metal-framed, place rigid foam or insulated siding over walls.
Put in rigid foam sheathing, insulated siding, or a combination of the two to a thickness of ≥ R-3 in CZ 1-4 and ≥ R-5 in CZ 5-8.
The HERS rater will inspect the work to determine if the total amount of wall insulation put in meets the minimum R-value requirement for the climate