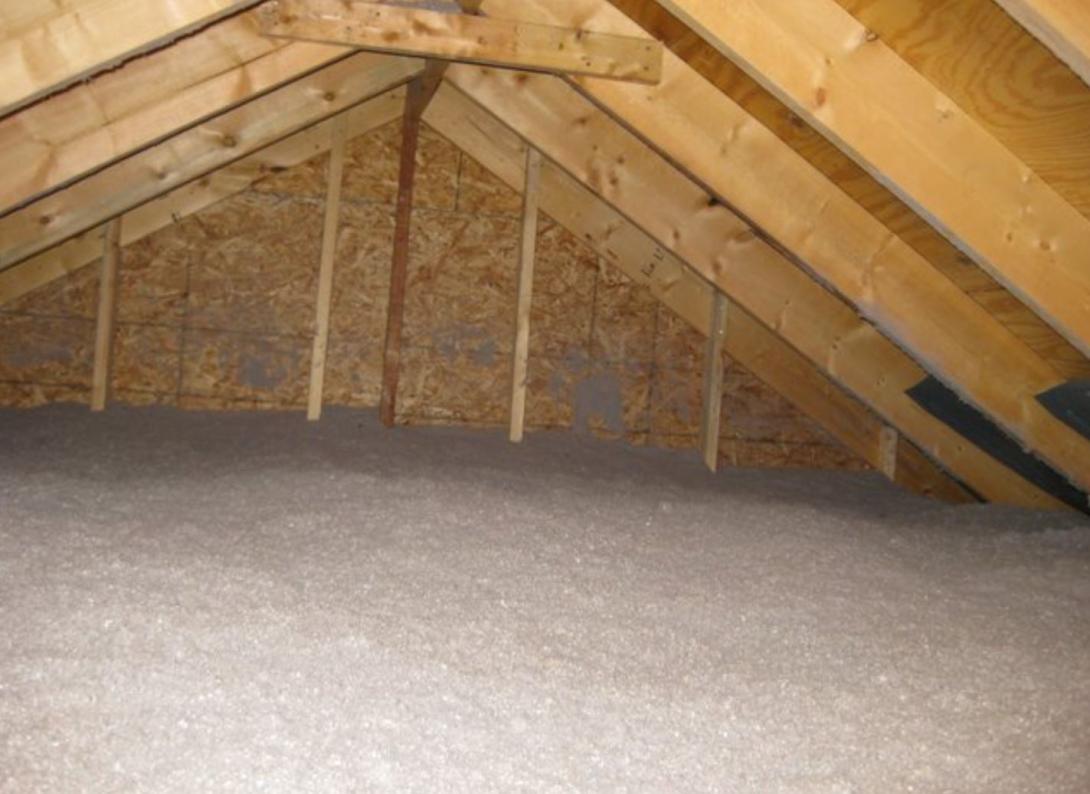 Framing and Windows
Blown Insulation in Existing Attics
What?
Installing blown insulation in existing vented attics can improve a home's thermal performance. The insulation is installed after air sealing on the ceiling deck and should meet or exceed levels required by current building codes. A properly sealed and insulated attic can help prevent ice dams.
Why?
Many older homes have little or no attic insulation. Loose-fill insulation such as blown cellulose or blown fiberglass can be installed at the ceiling plane (attic floor) to improve thermal performance in a vented attic. Adding or replacing old insulation also provides an opportunity to air seal the attic.
How?
Loose-fill fibrous insulation should be installed over the existing attic floor to levels that meet or exceed the current adopted building and energy codes for thermal performance. The depth of the insulation should be as even as possible. The entire ceiling should be covered all the way to the top plate to provide adequate thermal resistance. Baffles ensure adequate ventilation and keep the insulation from falling into the eaves.