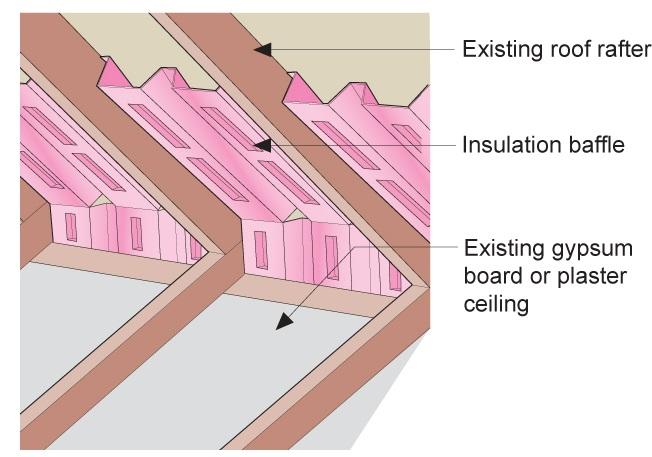 Framing and Windows
Air Sealing Existing Attics
What?
When insulating existing vented attics, you should first air seal all attic floor penetrations with sealant, one-part spray foam, or rigid blocking material as needed.
Why?
Effective air sealing between the attic and the home's conditioned space saves energy and reduces fuel bills; this practice also helps prevent moisture problems in the attic. Sealing holes in the attic ceiling reduces the house's "suction" (or stack effect) so fewer contaminants (such as radon and other soil gases) are drawn up into the house from the ground.
How?
.The attic floor should be clean so the sealant adheres to surfaces. All ceiling joints and penetrations should be sealed with sealant. This includes all of the seams between the top plate and the drywall and between the top plate and the lower edge of baffles. Solid blocking should be installed for large holes and open soffits, and metal blocking and collars installed around hot flues. Finally, covers should be installed over non-ICAT-rated recessed can lights.