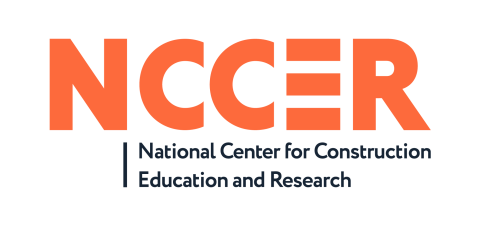 The National Center for Construction Education and Research (NCCER) is updating its solar photovoltaics (PV) and heating, ventilation, air conditioning, and refrigeration (HVACR) curriculum as part of an ongoing effort to modernize the content for an evolving industry landscape and workforce.
The updated solar PV curriculum will include new heat pump material in sections dedicated to broad-ranging, whole-home efficiency measures that can be integrated with solar PV. The team at NCCER worked with building science experts at Pacific Northwest National Laboratory (PNNL) to review the Heat Pump chapter in NCCER's existing curriculum and recommend updates to integrate heat pump content. The PNNL team provided heat pump training material for the home energy efficiency section of the chapter, from the Building Science Education Solution Center web resource it manages for the Department of Energy Building Technologies Office.
A mass-scale conversion of household HVACR systems powered by fossil fuels to electric heat pump systems that can be powered by clean, renewable energy is necessary to achieving net-zero emissions by 2050, the decarbonization target set by the White House. Jamie Kono, a building research engineer at PNNL, says that homeowners can combine solar PV with heat pumps to maximize the benefits of both systems.
"A modern electric heat pump can be powered directly by the solar PV system, thus creating a full-circle opportunity to reduce the home's overall carbon footprint," said Kono. "Homeowners do not necessarily have to implement these measures simultaneously, but there are benefits to doing so, especially in states where utility rates increase above certain usage thresholds."
NCCER reviewed and recently implemented PNNL's input to the new solar PV content and plans to release the updated curriculum soon. The teams are also collaborating with Debra Rowe of the National Council for Workforce Education to develop an interactive sales exercise to help building professionals educate customers who are considering efficiency measures from a whole-home perspective.
In tandem with completing updates to its solar PV content, NCCER is also working to update its HVACR curriculum, with additional input from PNNL on advances in heat pump technology. Kono serves on NCCER's team of subject matter experts, currently providing feedback on HVACR Level 2, the second of four HVACR titles. Among the PNNL team's recommendations is to reflect the availability of cold climate heat pumps, which can operate effectively at much lower temperatures than older conventional heat pumps, and to cover the use of smart diagnostic tools for higher quality heat pump installation, commissioning, and maintenance. NCCER expects to release HVACR Level 2 in Fall 2023.
"We are excited to introduce these curriculum updates and simultaneously play a role in further supporting an important shift in the national approach to home energy performance," said Chris Wilson, who oversees NCCER's solar PV and HVACR curricula. "A properly trained craft workforce is critical to achieving building decarbonization, so it is equally critical that their certification programs equip them to move our buildings toward that goal."
NCCER contributes significantly to the construction and maintenance industry's workforce development efforts by providing accreditation, instructor certification, standardized curriculum, training, assessment, and certification. The organization also drives initiatives to enhance industry career development and recruitment.