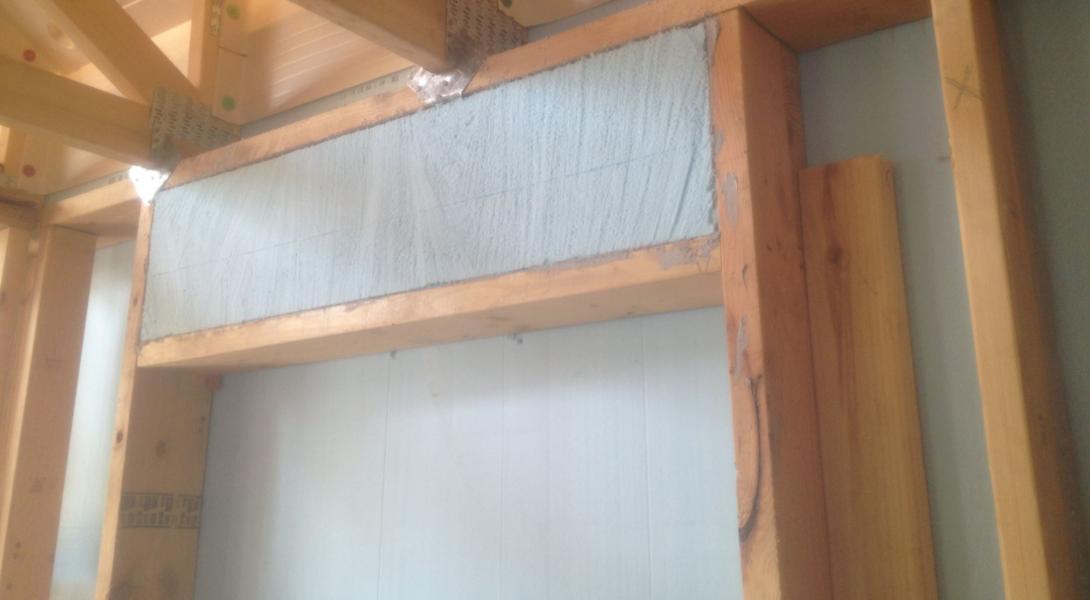 Framing and Windows
Wall Framing Insulated Headers in Advanced Framing
What?
In advanced framing, headers above windows and doors in both load-bearing and non-load-bearing walls should be insulated. In addition to allowing more space for insulation, insulated headers reduce framing and thermal bridging.
Why?
In load-bearing exterior walls, structural headers over windows and doors transfer loads to the posts on both sides of the window or door opening. Solid wood headers are a point of increased heat loss; in many cases, they are overdesigned, consisting of solid wood layers that add up to the full 4- or 6-inch wall thickness. Insulated headers reduce thermal bridging and improve the thermal envelope.
How?
Eliminate jack studs on non-load-bearing walls; on load-bearing walls, replace jack studs with metal hangers. On non-load-bearing walls, install open headers and insulate like wall cavities. On load-bearing walls, install an insulated header that meets minimum header strength requirements. Options include a prefabricated insulated header, a SIP header, or a header made of one piece of plywood plus rigid foam, or two pieces of plywood sandwiching rigid foam.