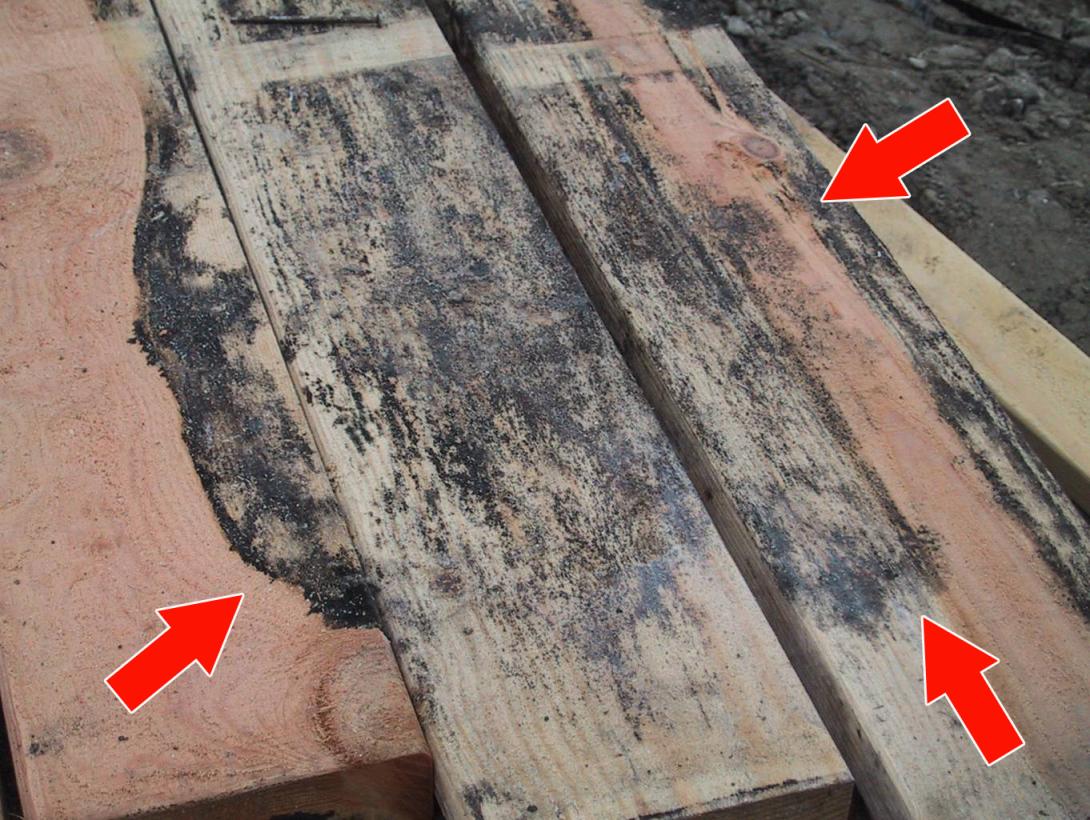 Exterior Finish
New Building Materials: No Visible Water Damage or Mold on Materials Comment created
What?
During a new home's construction, it is important to avoid using materials that show visible signs of water damage and/or mold. Site supervisors should often check to make sure building materials are properly covered and stored at the construction site to keep them dry.
Why?
Wood, drywall, and other building materials are vulnerable to moisture damage in areas exposed to water such as bathrooms, sinks, and entry areas where water-resistant materials should be used. 
Interior moisture control materials are better suited to protect locations exposed to water and minimize the risk of water damage.
How?
Never install lumber, plywood, or other building materials that show visible signs of water damage or mold.
Inspect materials before purchase and installation.
Store all building materials in a dry place.
If mold is present in materials stored on the job site, try to remove all visible signs of mold (with damp wiping with water and detergent). Stains remaining after damp wipe are acceptable, but if cleaning isn't otherwise successful, replace the material.