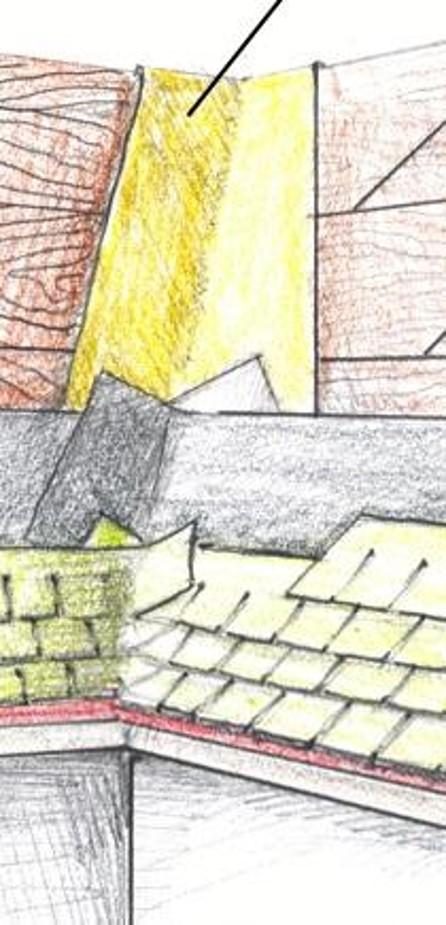 Building Basics
Moisture Barrier and Flashing on the Roof: Water-Managed Roof Assembly or Roof Water Barrier System
What?
The roof represents a new home's first and best defense against water intrusion from rain, snow, and ice.
Valleys and penetrations through the roof decking are a couple of the most vulnerable areas for water intrusion.
Why?
Water that seeps into the house through the roof can quickly ruin insulation, foster conditions for mold growth and pest invasion, and even allow the start of structural rot. Roof water barrier systems help drain water away from the roof assembly in its entirety and, thus, protect the home from water damage.
How?
Install a peel-and-stick membrane in all roof valleys and roof/wall intersections. 
Use metal flashing over the membrane around chimneys, vent stacks, roof valleys, roof/wall intersections, and any other roof penetrations and integrate it with the roof shingles.
Install ice and water shield along the edges of the roof. 
Install peel-and-stick or a paint-on damp-proofing over the whole roof or use roofing felt over the remainder of the roof.