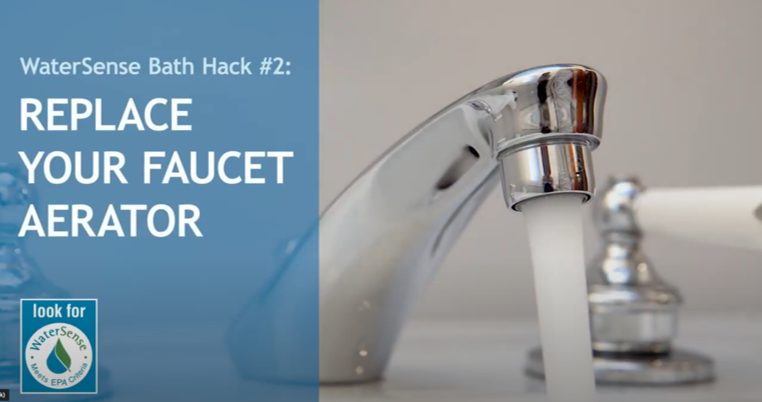 Plumbing
Low Flow Fixtures Bathroom Kitchen Faucets
What?
Water-conserving fixtures reduce water usage as well as the amount of energy needed to heat that water, and these faucets provide the same experience as typical fixtures. The EPA WaterSense label takes the guesswork out of choosing the right fixture. 
Why?
Bathroom sink and kitchen sink faucets account for approximately 15.7 percent of U.S. indoor residential water use every year, or about 1.1 trillion gallons of water used across the country. With a retrofit, replacing faucets and faucet accessories with WaterSense-certified models can save 700 gallons per year, which is equal to 40 showers' worth of water. 
How?
For a new home or retrofit project to earn the WaterSense® label, all bathroom and kitchen sink faucets or faucet accessories must be WaterSense-certified. A faucet accessory is a device that can be added to or removed from a sink faucet (typically, it screws onto the tip of the faucet spout). These usually serve as the flow control mechanism that determines if a faucet meets the minimum and maximum flow rate requirements of the WaterSense specification. 
All bathroom faucets must have a flow rate that does not exceed 1.5 gpm (5.7 liters per minute [lpm]) at a pressure of 60 psi (414 kPa) at the inlet when water is flowing; a flow test does not exceed 0.25gal. Also, the flow rate should be no less than 0.8 gpm (3.0 lpm) at a pressure of 20 psi (138 kPa) at the inlet when water is flowing. 
All kitchen sink faucets should comply with federal standards for a maximum flow rate of 2.2 gpm (8.3 lpm); a flow test does not exceed 0.4 gal. 
Applicable codes include EPA Resource Manual for Building WaterSense-labeled Homes Version 1.2, EPA WaterSense® New Home Specification, and DOE Zero Energy Ready Home (Rev. 07).