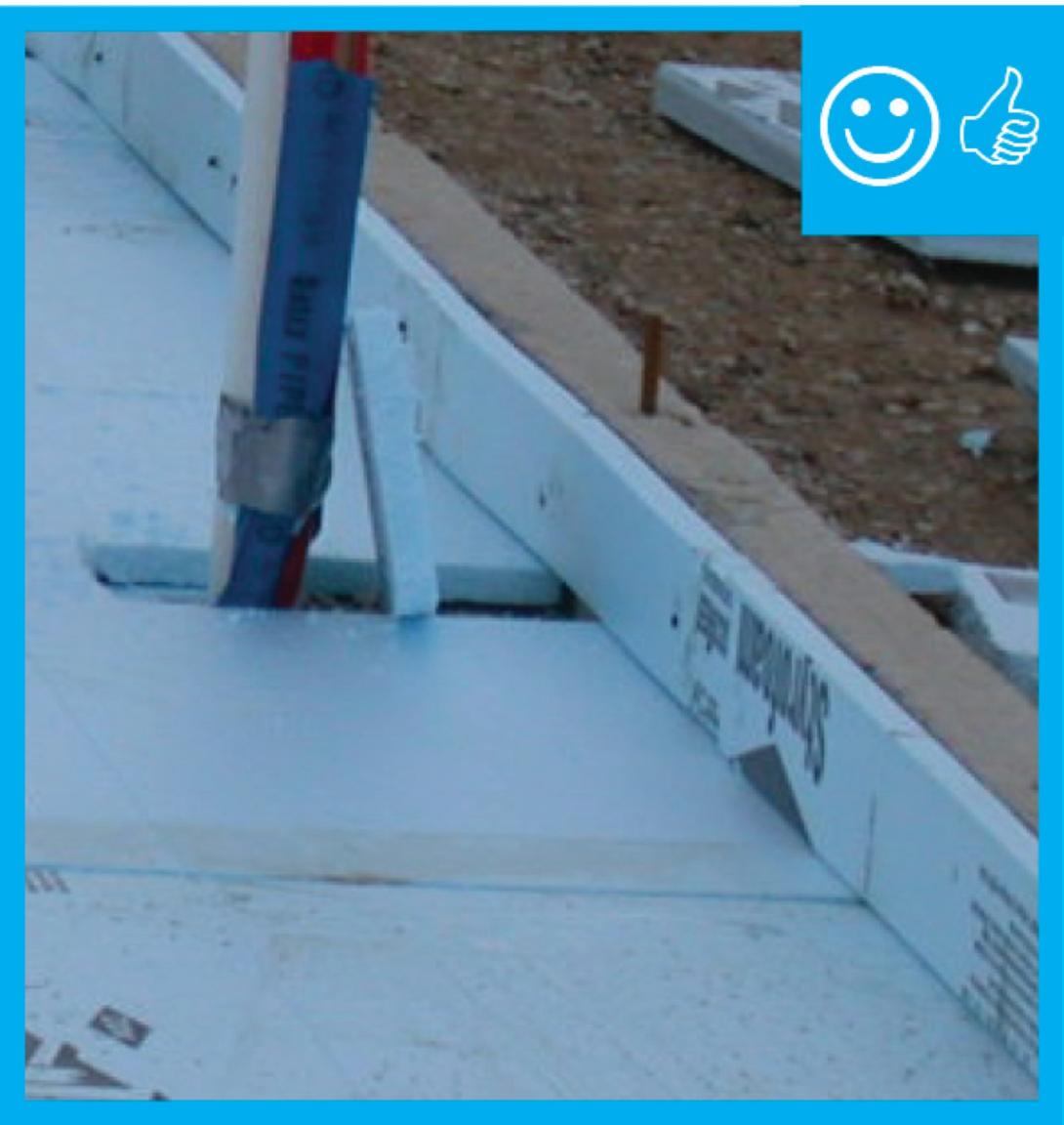 Insulation
Insulating Existing Slabs
What?
In cold climates, rigid insulation is installed on the edge of slabs during the construction of the slab. The insulation must extend to the top of the slab. Proper installation minimizes thermal bridging, moisture, and air quality issues and can help create high-performance homes.
Why?
Homes with uninsulated slabs lose a significant amount of energy through the slab, especially in cold climates. In theory, you can remove the existing slab to insulate underneath, and pour a new slab, but this option is expensive and seldom done. Installing insulation and a new subfloor over the existing slab improves both energy performance and comfort.
How?
First, the existing slab must be cleaned and all cracks, holes, and penetrations sealed. Next, install a drainage mat, which consists of either a 6-mil polyethylene vapor barrier with seams taped or a high-density polyethylene dimple mat with seams taped. The rigid foam insulation (either XPS or EPS Type II) can now be installed and the seams taped. The floating subfloor is installed over the rigid foam. The subfloor should not be fastened through the floor assembly.