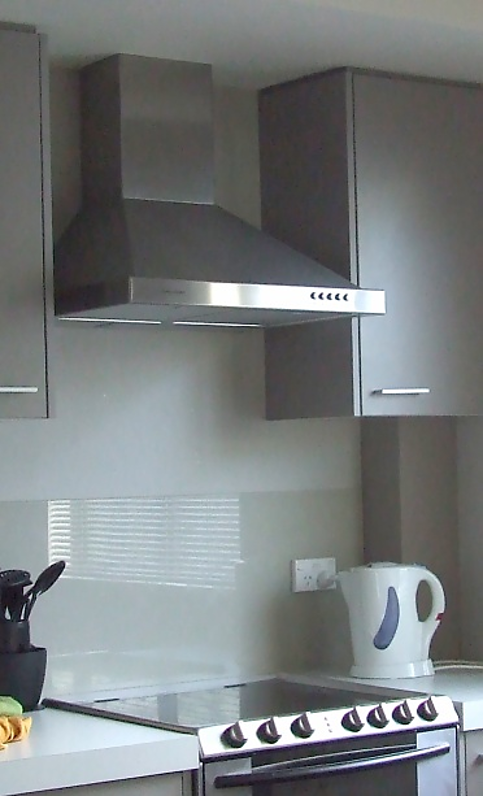 HVAC
HVAC Kitchen Exhaust
What?
Correctly installed kitchen exhaust fans remove moisture, cooking odors, and fumes are effectively removed for a healthier indoor environment. ENERGY STAR rated models not only meet the requirements for air exchange, they are also energy efficient and quiet.
Why?
Cooking produces water vapor and fumes; it can also release fine particles of grease into the air. Gas stoves may add emissions such as nitrogen dioxide and other combustion byproducts. Kitchen exhaust fans that duct air directly to the outdoors can effectively remove these emissions.
How?
Some kitchen exhaust fans run continuously; others operate manually as needed, and still others come with multiple-speed settings. Fans should provide at least 5 air changes per hour and meet recommended code requirements for local exhaust and/or whole-house ventilation, if used as such. The fan should be vented to the outdoors rather than into an attic, crawlspace, or space between floors.