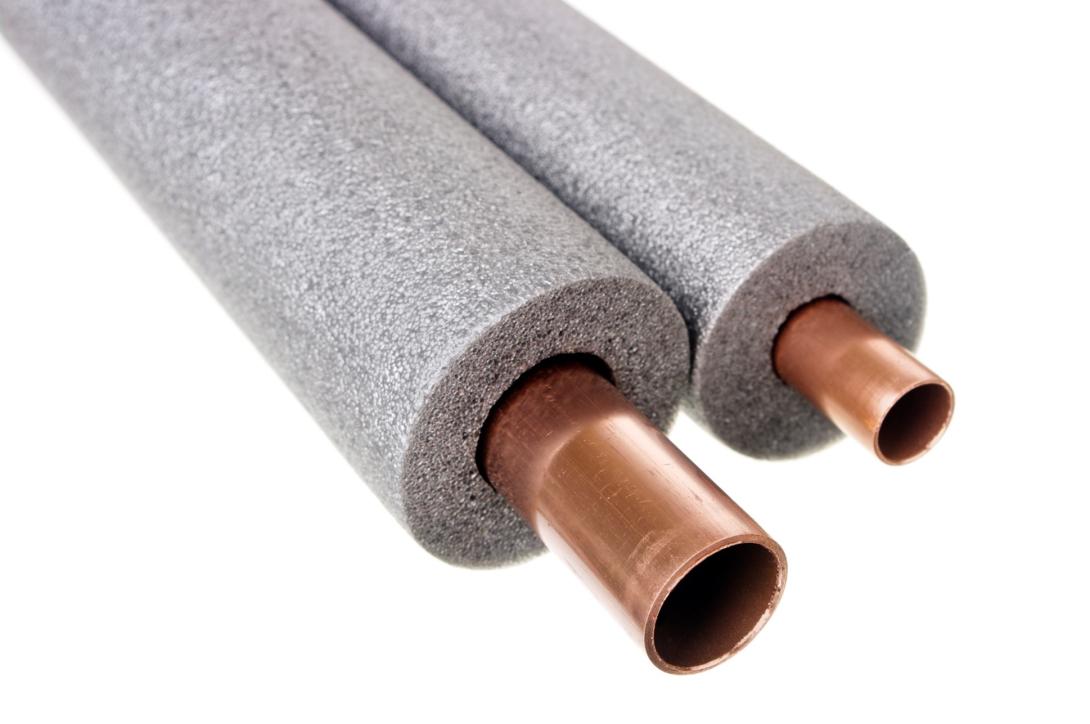 Plumbing
Hot Water Copper Lines Insulated
What?
Mechanical insulation should be installed by contractors specializing in the mechanical insulation sector of the commercial, industrial, and HVAC sectors of the construction industry. The insulation contractor should be familiar with the objectives and location of the job and be prepared resolve any inconsistencies or errors in the specification, as well as obtain and review the MSDS for all materials used on the project. Other factors to consider when designing a mechanical insulation system include: potential for corrosion; indoor air quality; maintenance; applicable codes and standards; and noise control. 
Why?
The way insulation is installed can have a direct impact on the performance of the system. A main objective is to minimize the existence of thermal short circuits, which can result in excessive heat loss for hot systems. Small pipe and tubing should be insulated with cylindrical half-sections of rigid insulation or with preformed flexible material. Bigger pipes should be insulated with flexible material or with curved, flat segmented or cylindrical half, third, or quarter sections of rigid insulation. Fittings (valves, tees, crosses, and elbows) can employ preformed fitting insulation, fabricated fitting insulation, individual pieces cut from sectional straight-pipe insulation, or insulating cements. Fitting insulations always need to be equal in thermal performance to the pipe insulation. 
How?
The securing method depends on the type of insulation, size of pipe, form and weight of insulation, and type of jacketing (i.e., field- or factory-applied). Insulation with factory-applied jacketing can be secured on small piping by using the overlapping jacket, which often includes an integral sealing tape (SSL for "self-sealing lap"). Large piping may need additional wiring or banding and more jacketing can be cemented, wired, or banded on that, depending on the type. Insulation with factory-applied metal, membrane, or PVC jacketing should be secured by specific design of the jacket and its joint-closure system. Fitting insulations always need to be equal in thermal performance to the pipe insulation. These assemblies need to be fire-resistant. High-traffic areas or activities could damage insulation, and protection from physical abuse should factor into insulation design. Sometimes, additional protection (metal jacketing, PVC jacketing, and/or walkways) may be necessary. Applicable codes and standards include 2015 IECC/IRC and ASTM Standard Practice C 680.