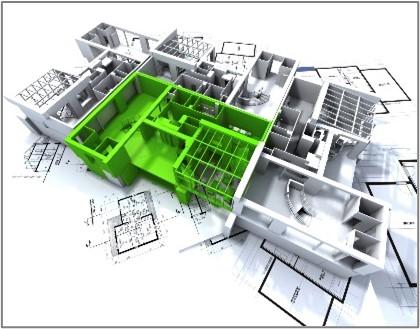 Building Basics
Architect Creates Plans: ENERGY STAR for Efficiency
What?
Today's homebuyers are looking for opportunities to be energy efficient. A new home must meet strict energy efficiency requirements established by the ENERGY STAR Residential New Construction program to be ENERGY STAR-certified. Use the trusted ENERGY STAR label in designing and building to give clients confidence that they have made the right choice.
Why?
Planning and building with ENERGY STAR programs and products will:
Improve the construction process and help standardize building practices
Lessen construction costs
Decrease the number of costly callbacks
Obtain industry-backed support
Sell more homes
How?
Participate in the ENERGY STAR program to help improve the construction process and help standardize specs and best practices for subcontractors for bidding and work performance purposes. 
Build ENERGY STAR-certified homes to reduce lumber costs and offer cost savings through right-sized HVAC units.
Partner with ENERGY STAR to gain access to a number of free sales and marketing resources that can help sell more homes—quickly. 
Display the ENERGY STAR logo with your logo and stand out from the competition by receiving recognition from the EPA.
ENERGY STAR provides marketing, technical, and programmatic assistance to partners to help them succeed. Filling out an ENERGY STAR Partnership Agreement is the first step; there is no cost to partner with ENERGY STAR or use ENERGY STAR promotional materials. For more information see ENERGY STAR.