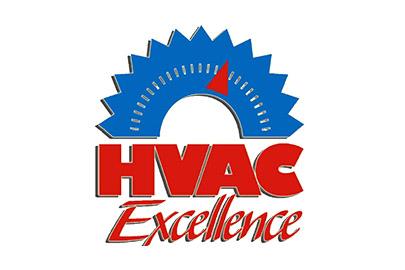 Publish Date
January 25, 2023
HVAC Excellence recently announced updates to its competency and task list for instructors of heating, ventilation, air conditioning, and refrigeration (HVACR) educational programs. The competency and task list serves as a guide for preparing students with the basic knowledge and skills needed for employment in the HVACR industry. Many textbook publishers align their curricula to the HVAC Excellence list.
The updated competency and task list puts greater emphasis on topics related to electrifying HVAC systems that currently rely on fossil fuels. Including HVAC electrification topics paves a path for instructors to modernize their programs in step with Department of Energy (DOE) decarbonization goals and an evolving industry landscape.
Converting HVAC systems powered by gas, propane, or fuel oil to electric heat pump systems is vital to DOE's initiative to decarbonize U.S. homes. Though heat pumps are not a new concept, the technology and the breadth of its applicability have advanced enough in recent years to require updated training. In addition, HVAC technicians must understand emerging consumer considerations and concerns around volatility in natural gas prices, climate change, and secondary heating sources as electrification comes more clearly into national focus.
To assist HVAC Excellence with updating its competency and task list, building science experts at Pacific Northwest National Laboratory (PNNL) reviewed the existing list, on behalf of DOE, to identify opportunities for adjustments or additions. Following their review, PNNL suggested new topics associated with converting existing fossil fuel systems to electric heat pumps, including:
"The most current research shows that modern heat pump technology is critical to decarbonizing U.S. homes," said Cheryn Metzger, Residential Buildings Energy Efficiency Research Program Manager at PNNL. "Our collaboration with HVAC Excellence will help HVACR training providers ensure their curricula supports this important market shift by training technicians to provide high-quality residential heat pump installations so that homes across the U.S. can eventually heat and cool efficiently with clean, renewable electricity."
HVAC Excellence reviewed and recently implemented the new PNNL suggestions, marking them with an asterisk in the updated competency and task list, as announced in December 2022.
"We pride ourselves in equipping HVACR educators to provide the most current and complete instruction possible," said Randy Petit, Vice President of Program Development at HVAC Excellence. "We were thrilled to collaborate with PNNL and benefit from their expertise in updating our competency and task list to support important changes in the HVACR industry landscape. In doing so, we continue the privilege of helping poise current and future HVACR professionals for success not just in their own work, but also in contributing to better building energy performance nationwide."
HVAC Excellence is a standards organization focused on improving the quality of education in the HVACR industry. The organization announced its release of the updated competency and task list in December 2022.