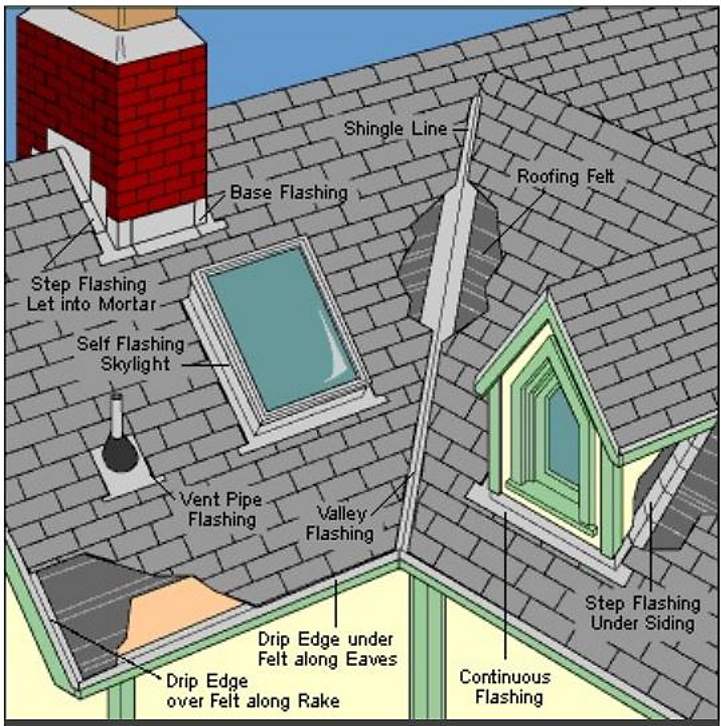 Roofing
Water-managed Roof Assembly
What?
Water-managed roof assemblies help drain water away from the entire roof assembly. This is accomplished using a combination of peel-and-stick membrane and metal flashing materials in strategic places. These systems are also known as roof water barrier systems. 
Why?
The roof is the home's primary defense against water intrusion from rain, snow, and ice. Water that seeps into the house through the roof can quickly ruin insulation, create conditions for mold growth and pest invasion, and can even set the stage for structural rot. Valleys and penetrations through the roof decking are some of the most vulnerable areas for water intrusion. 
How?
A water-managed roof assembly consists of peel-and-stick membrane in all roof valleys and wherever the roof abuts a wall. Metal flashing is usually installed over the peel-and-stick membrane at wall intersections. Flashing is also installed around chimneys, vent stacks, and any other roof penetrations. Ice and water shield is installed along the edges of the roof. Note that some builders install peel-and-stick or a paint-on damp-proofing over the whole roof, while others use roofing felt over the remainder of the roof.